Here's what our clients have said about SnappaBox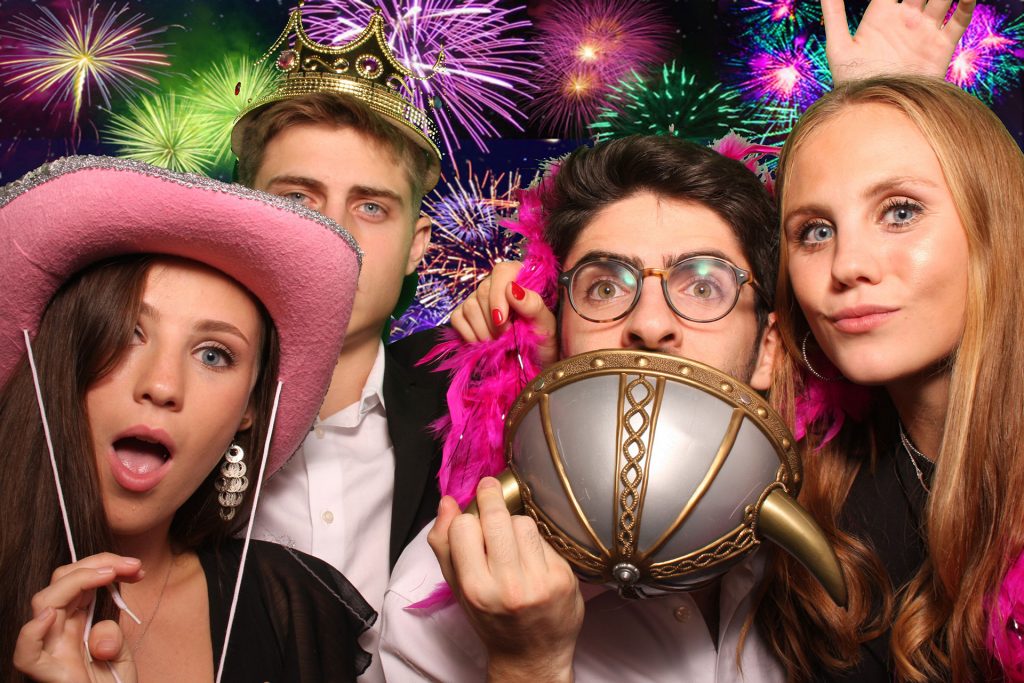 I think SnappaBox was the star of the show! A very professional service. Everyone of all ages used it judging by the photos. Many thanks. I will recommend you to my friends.
SnappaBox was a massive hit and everyone absolutley loved it.
We had a SnappaBox photo booth at our wedding and it was fabulous. We couldn't get our guests out of it! It really added an extra dimension to the day and it was lovely to look back at all the funny photos of everyone on-line afterwards.
SnappaBox was such a brilliant addition to our wedding and the photos are just hilarious, especially when you combine them with the other photos. I don't think there was a well-behaved person in the whole place!
Thank you SO much for Friday, I have come back into work this morning and everyone's looking at the photos. We could not have been happier with how it all went and your Snappabox photo booth was the top of the success list! Thanks to you both.
Thank you for all your hard work and professionalism on Saturday. Kids and adults alike thoroughly enjoyed the Snappabox and that is reflected in the joyous and fun-filled photos that fill our guest book.
We wanted to send you a message to say how many compliments we've had on the SnappaBox. Everyone seemed to absolutely love it from the kids trying the funny hats, to our brothers getting involved with the feather boas, to the ushers who apparently decided we needed a topless photo of them in the album. We've got some great images to remember the day with and it's great to know our guests do as well.
A great event and thanks for all that you did. Pictures are fab!
Thanks so much for the wonderful job you did at our wedding. A fantastic business and a superb service. We love the results!
Many thanks for helping to make last night such a success
The photos are brill! Thanks so much for coming, everyone really enjoyed themselves.
Thank you so much - the guestbook is a great memory - we all had fun - thanks!
I just wanted to say a HUGE thank you to your team for last night. It was a truly amazing evening and everyone has been raving about the SnappaBox – so thank you for making our night so special.
What can I say... I'm so glad we booked you guys. Everybody kept telling me how much fun they had with the props etc. Absolutely love the photos. Thank you.
We just wanted to say thank you very much for making our party very special. Everyone commented on how good SnappaBox was and even said that they are the best photos they've had taken in a long time!
Thank you for a splendid job with the SnappaBox photo booth. Everybody absolutely loved it and it helped make the party what is was.
Just a quick email to say thank you so much for Saturday night - it was totally brilliant. I have had so many people say how much they loved SnappaBox - it really made the party!!
Thank you very much for making Katie and Chris's special day extra special! The quality of the photos are great.
Just wanted to thank you again for coming to our event and making it such a special evening. The photos are great and everyone had a brilliant evening. I'll be recommending SnappaBox.
SnappaBox was a massive hit and everyone absolutley loved it.
Thank you for the photos. They are a wonderful record of the evening, such fun to re-live it!
Thank you so much. It was a fantastic night and the SnappaBox photo booth was class! Everyone enjoyed it very much. You have a very professional and friendly service to be proud of.
Many thanks, the photo booth was BRILLIANT! Everyone loved it. Made our night! Thanks again.
The SnappaBox photobooth was a huge success and gave everyone an instant momento of the day
Thank you for the excellent service - everyone had a great time and SnappaBox was a big hit. Everyone was really happy with the photos that they took away and we even managed to look at the web versions before we left for our honeymoon. We'll definitely recommend you to others.
Just to say everybody loved SnappaBox - it was a huge success.
The booth was brilliant. Thank you so much. Everyone really enjoyed the SnappaBox photo booth and it's great to have lasting images.
SnappaBox was a great way to make sure my party was really lively. Everyone had a great time and now I have all the crazy photos to remind me of my 40th party.
A great idea and brilliant fun. SnappaBox was a real success at our staff party... and not too many embarrassing photos on the web!
Snappabox went down a storm last night!! We love the guestbook, we've been looking at it today