What's in the SnappaBox Photo Booth?
Full of fun, the SnappaBox photo booth comes with one of the SnappaBox team who will deliver and set up your photo booth, stay around to ensure that your guests have a great time using it and then take it away at the end of your hire.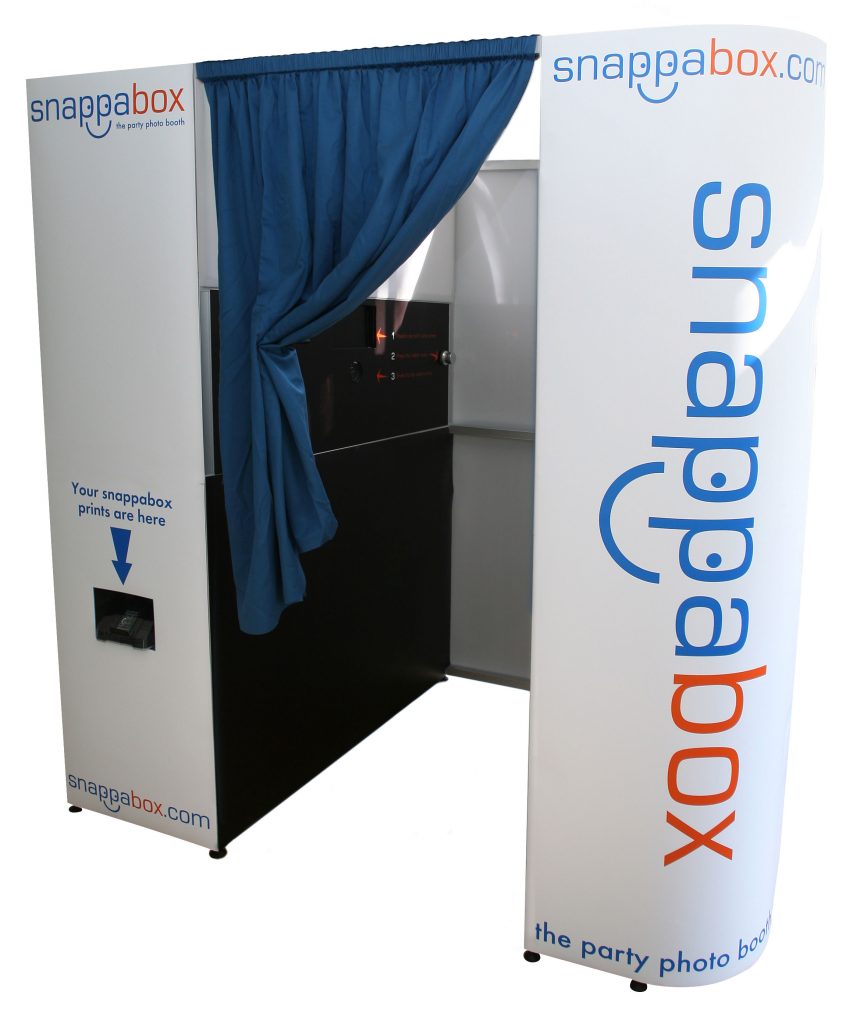 Inside your SnappaBox photo booth, there's a
hi-resolution digital camera
and
professional studio flash lighting
to ensure
great photographic results
. The instructions and your images will be displayed on a 10″ screen. And when you're ready, all you have to do is press the big, round irresistible button to let the fun begin. Your Snappabox photo booth rental will last for a minimum of three hours and included in the price is an 
unlimited number of 6″ x 4″ prints and your own custom banner.
Each 6″ x 4″ print has four shots taken every four seconds, and your photos will be high-quality, photographic dye sublimation prints. There are certainly no inferior inkjet prints with SnappaBox!
We'll also provide you with a free (password protected) online gallery on the SnappaBox website which will be valid for 90 days after your event. And to top it off, we'll also share a digital download of all of your photos so you can view your images time and time again.